AHRC Home

Robot Rally Registration is OPEN!!!!!
Robot Rally will be hosted this year at Southern Polytechnic State University, Marietta, GA 30060 on Saturday, November 15, 2014 11:00am - 3:30pm
Go to http://www.botlanta.org/robot-rally for details on the Rally and contests
Go to http://www.botlanta.org/registration to register you robot for competition. To encourage participation, competition is FREE this year.
Don't forget about our Open Competition which is available for any robot! Innovation is rewarded. A panel of expert judges evaluates your robot based upon your criteria. Sorry, but due to safety restrictions, no open flames are allowed. Scoring is based on: Achievement of the design goal, Complexity, Novelty, and Quality.
You must submit one form for each robot. Don't leave it to last minute. Register today so we can plan appropriately. Click here to Register your Robot for competition
You must also order a general admission ticket. Order your FREE tickets to Robot Rally.
Next General Meeting:
General meetings are held on the 3rd Saturday of each month.  The next general meeting will be held on December 20, 2014, 10AM until noon at Pinckneyville Community Center.  Note: The November meeting will not be held due to the Robot Rally on that date.
Want to build a robot but have no clue how to get started?  Check out our Beginners links.
 Slides from OpenSCAD presentation.
Slides from Controlling Mini Sumo with a sequencer presentation. 
Slides from the Raspberry Pi introduction presentation.
Caliper abuse for beginners by Charles Guan.   How to use dial calipers to do accurate layout work.
More in the Publications and Presentations section.
Meeting Photos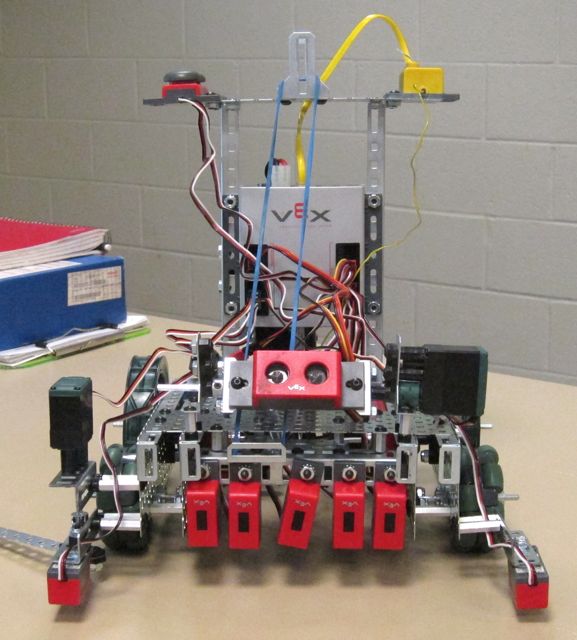 Len's Vex based Polyathlon bot
Mark Fuller gave a presentation and demonstration of his RepRap 3D printer.  (Click image to enlarge)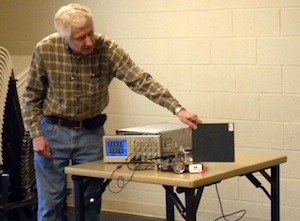 Dale Heatherington showed off his 10 GHZ radio beacon finder.
2013 Robot Rally Videos
Open House 2009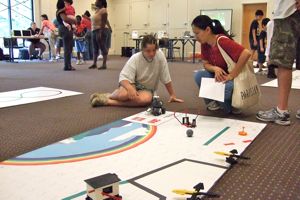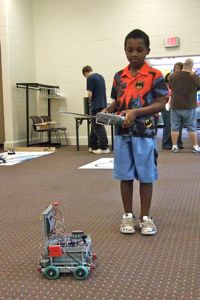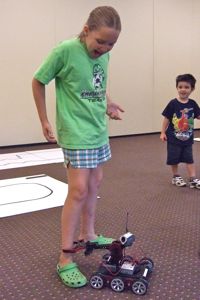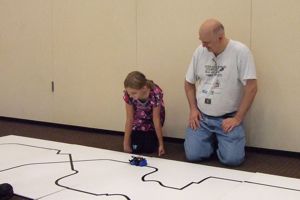 August 2008 meeting Pictures
Damon Padgett (TRS) talked about his line of tactical police robots.

 

Charles Guan (right) shows off his fleet of combat bots,  Uberclocker, Pop Quiz and Nuclear Kitten

Uberclocker (30#)

3 pound Nuclear Kitten 5 and 1 pound Pop Quiz 2
Measuring line follower speed with radar

Len shows off his new Roomba

SPI interface demo

Alumalite casting demo
---
Older stuff
---
Robot Rally Contest Scores,photos and videos:
This page has been viewed 69949 times since Aug 19, 2012
---